Pasangan LGBTQ di Indonesia takut DPR akan menjadikan cinta mereka sebagai kejahatan
Warga LGBTQ di Indonesia khawatir bahwa legislator yang sedang mengerjakan revisi ekstensif KUHP dapat menjadikan bentuk-bentuk aktivitas seksual LGBTQ sebagai tindak pidana.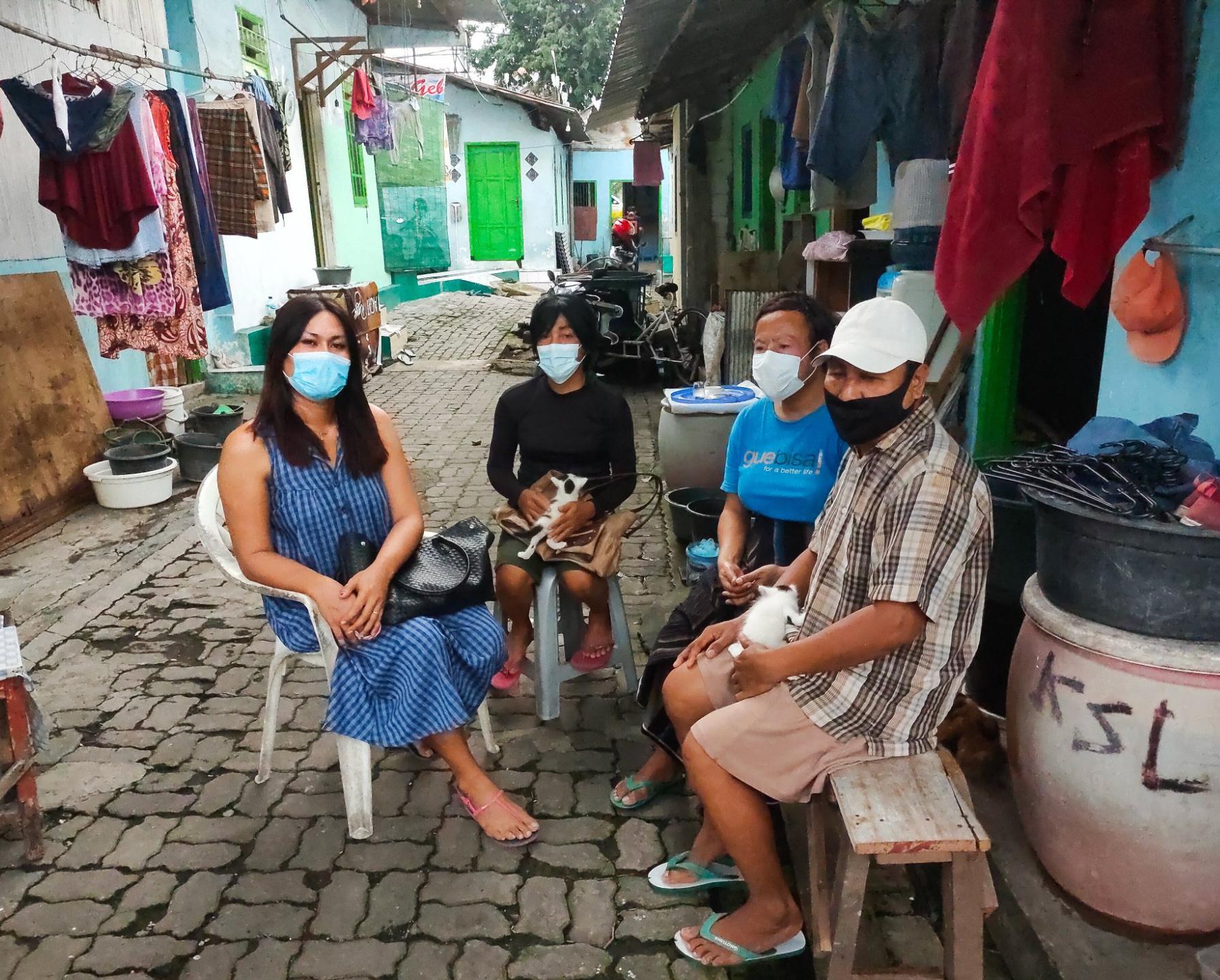 Indonesia tidak memiliki hukum nasional yang melarang aktivitas homoseksual tetapi negara tersebut termasuk dalam daftar situs ini 71 negara dengan undang-undang anti-LGBTQ karena undang-undang tersebut ada di pembukuan di Provinsi Aceh, Provinsi Sumatera Selatan dan beberapa kota di Indonesia.
Awal bulan ini, DW.com melaporkan kemungkinan perubahan dalam KUHP Indonesia dalam artikel berjudul "Komunitas LGBTQ Indonesia takut akan tindakan keras di bawah reformasi hukum". Versi artikel yang diedit secara sederhana dicetak ulang di bawah ini:
Komunitas LGBTQ di Indonesia takut akan tindakan keras di bawah reformasi hukum
Indonesia's lawmakers are working on reforming the country's criminal code under a draft bill, known in the country by the acronym RKUHP. The reforms are an attempt to sweep out a colonial era criminal justice system, but there is concern the reforms will be used to make more types of  conduct illegal.
That is why LGBTQ rights activists are worried new legal standards could be used to penalize and persecute same-sex couples.
Same-sex couples in Indonesia cannot legally marry. The law states that marriage is defined as being between a man and a woman, as husband and wife. However, there is also no specific law prohibiting or penalizing a same-sex relationship between two consenting adults.
The community's concerns come precisely because of the ambiguity.
"There is no LGBTQ wording in the RKUHP," Indonesia's coordinating security affairs minister, Mohammad Mahfud MD, said in a tweet. "But there are threats for offenses against decency and same-sex intercourse in certain situations and ways. Same as there is no word 'thief' in the criminal code, but there are acts of taking other people's things unlawfully."
Conservative Islamic lawmaker Amin Akram told DW by text message that his Prosperous Justice Party wants the bill ratified "immediately" and says there are plans to pass it by July 2022.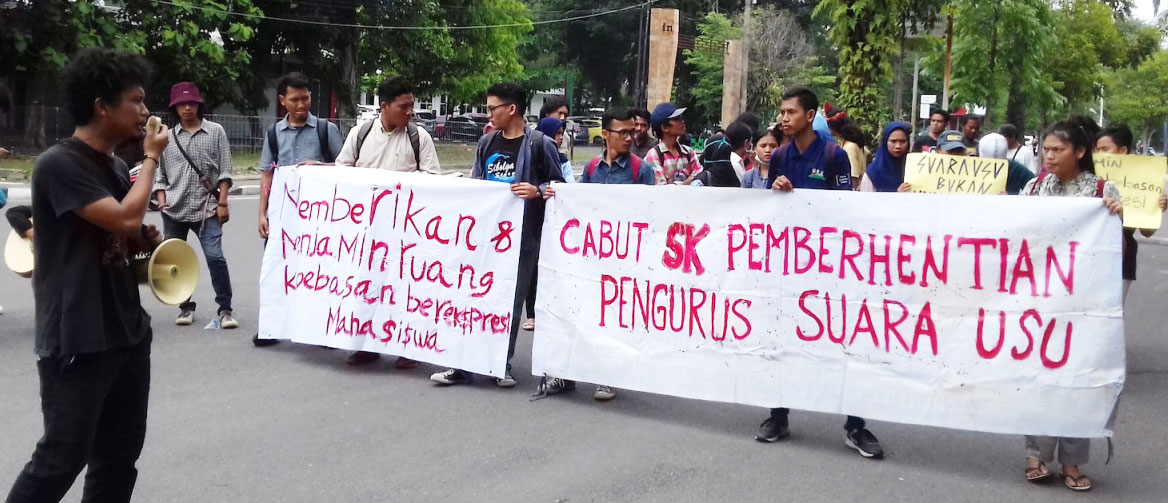 Why is the LGBTQ community concerned?
The tweet from Mahfud MD has raised concern within the LGBTQ community and among legal activists, even if LGBTQ people are not specifically mentioned in the bill.
Indonesian lawyer and public defender Ma'ruf Bajammal questioned the government's commitment to combating discrimination and to protecting the human rights of citizens.
"The state should not criminalize a person only based on their sexual orientation," Bajammal, who works for the legal non-profit organization Community Legal Aid, told DW.
Atang Irawan, a law lecturer at Pasundan University in West Java province, encouraged the government to conduct a transparent public discussion on the issue before the bill is ratified.
"For those who are against it, they are of the opinion that the state goes too deep into regulating morality. They think it is too much for the state to intervene with the private rights of its citizens," Irawan told DW. That's why further discussion is needed, he said.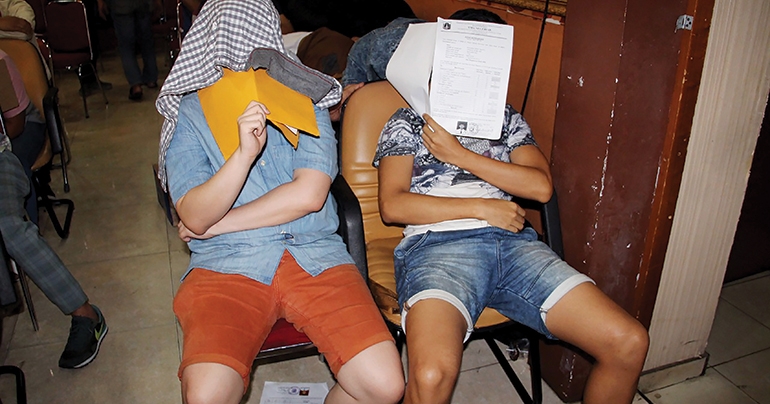 Why is Indonesia voting on legal reform?
Indonesia has been trying to renovate its Dutch colonial era criminal code since the 1960s. The last attempt to ratify this particular RKUHP bill was in September 2019.
However that was postponed after massive protests broke out throughout Indonesia, mostly led by student groups.
The bill would have made "defaming" public figures, institutions and religion an offense. Indonesia is the world's largest Muslim-majority country by population. It would also have prohibited premarital sex and included "morality" clauses.
According to a public version of the draft seen by DW, it is the proposed article in RKUHP on "fornication" that has raised concerns among local LGBTQ groups.
This proposed article said that anyone who commits "obscene acts against other people who are of the different or same sex" could be fined and face imprisonment from 18 months to nine years. The definition of "obscene" would apply if the act is conducted in public, forcibly with violence or threats of violence, or is published as pornographic content.
Conservative lawmaker Akram said sex between two same-sex single adults would be punishable under the bill if it was conducted in public.
"If [the sexual act] dilakukan secara diam-diam, Anda tidak dapat dituntut," tambahnya.
Tumbuhnya intoleransi terhadap komunitas LGBTQ di Indonesia
Meskipun Indonesia secara tradisional menganut keragaman dan banyak penduduk setempat yang mempraktikkan toleransi terhadap orang-orang dengan orientasi seksual yang berbeda jika mereka bijaksana tentang hal itu, intoleransi terhadap komunitas LGBTQ telah berkembang selama beberapa tahun terakhir. [Conservative Muslim areas such as Aceh Province, governed by sharia law, are a prominent exception to that traditional tolerance.]
Pada tahun 2016, Komisi Penyiaran Indonesia, sebuah badan pengatur media lokal, mengeluarkan peraturan yang melarang semua lembaga penyiaran menampilkan laki-laki berperilaku feminin, termasuk berpakaian drag atau memakai kosmetik. Ini membuat banyak seniman kehilangan pendapatan.
Podcast terbaru oleh selebriti Indonesia, Deddy Corbuzier, memicu kemarahan publik di Twitter. Corbuzier mewawancarai seorang pria gay Indonesia bernama Ragil Mahardika dan suaminya yang berkebangsaan Jerman, Frederik Vollert, tentang kehidupan mereka sebagai pasangan gay di Jerman.
Segera setelah itu, tagar #UnsubscribePodcastCorbuzier menjadi tren di Twitter, membuat Corbuzier menghapus wawancara dan mengeluarkan permintaan maaf publik.
Pada 17 Mei, Hari Internasional Melawan Homofobia, kedutaan Inggris di Jakarta memicu kontroversi dengan mengibarkan bendera pelangi. Kementerian Luar Negeri Indonesia memanggil duta besar dan meminta staf kedutaan untuk memperhatikan budaya negara tuan rumah, lapor media setempat.